Site App Pro is helping civil engineering companies understand the who, what and where of their work sites.
In addition to a raft of paperless health & safety tools, Site App Pro comes built in with the ability to collect and collate vital information about equipment and staff. Who's trained to do what? Are they on-site? Is your equipment safe to use? Access all of this information with the push of a button, no matter where you need it.
Check Out These Awesome Features For Civil Engineers

Never lose important details again with live asset registers
With Site App Pro's equipment management functions, keep track of all vital information regarding your vehicles, tools and plant. At the push of a button you'll know serial numbers, upcoming inspections, maintenance due dates, accountable persons, important warnings and more.

Additionally, to make things even simpler you can store all your documentation and resources in the same live asset register, such as equipment manuals, warranties and certifications. This puts everything you'll need in one convenient, digital location.

Plus if it's in the cloud, it doesn't need to be in your head. When a due date is coming up - for example, required maintenance - the app can automatically notify you via push notification or email. No need for you to remember it all yourself.
Find qualifications & competencies at a glance
Your people need to know what they're doing in order to maintain the highest level of safety. On the work site, there's no room for questions. With Site App Pro, you won't have any.

Access Site App Pro's Team & Users function to build a record of each of your workers' important information, such as their contact details, emergency contact, training history, relevant documentation (e.g. certifications and licences) and currently assigned corrective actions.

Whether you're in the office or on-site, you'll quickly be able to learn who's qualified with what on site, so you can organise your team safely and effectively. And, like with your equipment, if there's an expiry date coming up the app will remind you.

Check out who's on site, and who isn't
Site App Pro combines a variety of modern digital visitor management and check-in/out solutions to ensure you always have a clear list of who is - or is not - on site.

As your staff turn up to work, it takes just one push of a button on their smartphone to check in. With geo-location tagging, you'll also be notified of where they were when they signed in - whether that was at the door, or still a few kilometres away. The process of signing out is just as easy.

If you've got visitors coming, they don't need the Site App Pro app. Create a fast custom QR code using the desktop admin console, print it out and place it at the door. Visitors will be able to scan in and out without downloading any new software.

Check Out Other Civil Engineering Businesses That Use Site App Pro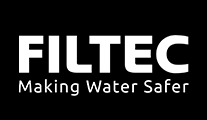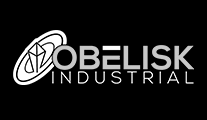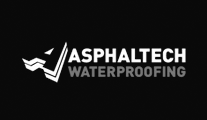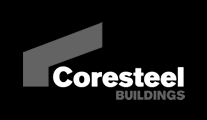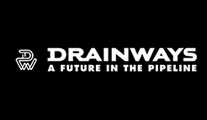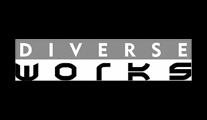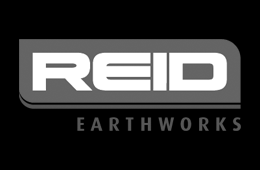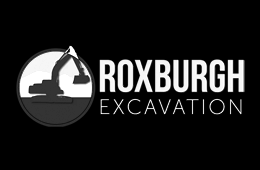 Start Using

Site App Pro

for free
Access all Site App Pro features for 14 days
√ Simplify your H&S
√ No Risk
√ Cancel Any Time
√ Dedicated support
Save Time. Save Money. Be Safer.
Frequently Asked Questions
What is Site App Pro?
Site App Pro is a digital health and safety solution.
It comprises of 2 parts:
A mobile app (iOS & Android) which is used to record health and safety information.
A web-based 'Administration' console. This is used for managing your health and safety and viewing reports.



How do I get started using Site App Pro?
Getting started is easy! You can do one of the following:‍
Free Trial‍
You can jump in and do a free 14 day trial. Our set-up wizard guides you through a number of easy to answer questions about your construction business. This usually takes around 15 minutes to complete. Don't worry if you don't have all the information to hand as you can re-run the 'wizard' at any time. Once the wizard is completed, this becomes your health and safety plan. The trial allows you to try Site App Pro in your business. The trial version has all the software features apart from 'Reports'.‍
Online Demo‍
You can also request an online demo. Our online demos are done one on one using Zoom. When you request a 'demo' one of our friendly staff will be in touch and will set up a time of your choosing to have a 15 minute run through the software. This option is great if like many of us you are not a 'tech-geek'. It gives you a chance to get immediate answers to all your questions and see the software in action.‍
Next Steps‍
Once you are happy 'it does what it says on the box', it's time to choose a payment plan and enter your credit card details. Remember there are no set-up costs, contracts, or hidden costs.
You can pay monthly or annually. Our annual plan does commit you to a year as you are paying upfront, but you will get a substantial discount. Check out our pricing plans for details.
What if I need help?
We are extremely proud of our support team. They are responsive, friendly, and are a key part of our success. With a 100% approval rating, what else is there to say.
Support can be accessed in the following ways:
You can email support@siteapppro.com
You can visit our knowledge base at

https://support.siteapppro.com/. Our knowledge base contains a wealth of common questions and issues as well as videos and 'how-to' articles.
We also have a 'help bot' in the administration console. You will find it on the bottom right-hand side.