Site App Pro is helping hundreds of businesses simplify their site safety, covering a wide range of bother common and niche sectors within construction.
If your industry sits within the wider construction industry but isn't in our industries list, chances are we can help you as well! Site App Pro is a powerful digital health & safety management app that combines paperless compliance tools with site management and analytics functionality. Basically, if you're spending hours doing it on paper right now, you could be doing it in seconds digitally with Site App pro.
Check Out These Awesome Features For Other Industries

Take the 'paper' out of H&S and job management paperwork
At its core, Site App Pro is about helping users simplify their lives. The app comes preloaded with all of the H&S forms you'll likely need in the day-to-day running of a job site, and if you don't see the suitable form, our drag-and-drop form builder allows you to create or customise a new one in seconds.
In addition, the app can store all details and documents on your people, suppliers and equipment. Contact information, services offered, maintenance schedules, permits and certifications - if it's in Site App Pro, it's all in one place.
When it comes time to use any of this information, all you need is your regular smartphone and the Site App Pro mobile app. It connects you to all of your forms, registers and site management tools, so you spend less time on paperwork and more time doing what you do best.
Let Site App Pro remember important details for you with schedules and reminders



You've got enough to think about without also having to remember important due dates, expiries and up-coming assessments. Site App Pro can handle all of the remembering for you through its scheduling and reminder functionality.
Keeping track of vehicle WoFs, road user charges and regular services? Add all the details into Site App Pro and set it to ping you with a push notification or email when a due date is coming up. The same goes for equipment maintenance, expiring permits or certifications, staff licensing and training, and more.
If you know you'll need to conduct certain assessments or fill out forms on a regular basis, you can also schedule the app to remind you on a daily, weekly or monthly basis.
Keep on top of who's on-site at any given time - and who isn't
Site App Pro also doubles as an advanced digital visitor management and staff check in/out solution.
Your people can quickly sign in or out of any work site by opening up the app on their mobile device and pushing the check-in button. This will also tag their geolocation, so you can see clearly where someone was physically when they checked in and feel confident that you know if someone says they're on site, they definitely are.
Visitors won't need to download the app themselves, either. It's easy to sign in non-users by creating a custom QR code via the desktop admin console, printing it out and sticking it up by the door. Anyone can then scan in using their smartphone.
Check Out Other Construction Industry Businesses That Use Site App Pro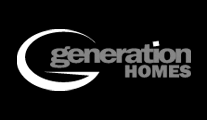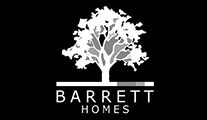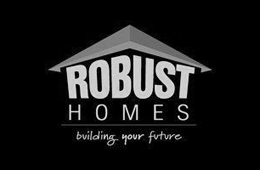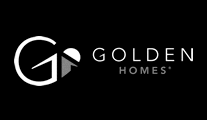 Start Using

Site App Pro

for free
Access all Site App Pro features for 14 days
√ Simplify your H&S
√ No Risk
√ Cancel Any Time
√ Dedicated support
Save Time. Save Money. Be Safer.
Frequently Asked Questions
What is Site App Pro?
Site App Pro is a digital health and safety solution.
It comprises of 2 parts:
A mobile app (iOS & Android) which is used to record health and safety information.
A web-based 'Administration' console. This is used for managing your health and safety and viewing reports.



How do I get started using Site App Pro?
Getting started is easy! You can do one of the following:‍
Free Trial‍
You can jump in and do a free 14 day trial. Our set-up wizard guides you through a number of easy to answer questions about your construction business. This usually takes around 15 minutes to complete. Don't worry if you don't have all the information to hand as you can re-run the 'wizard' at any time. Once the wizard is completed, this becomes your health and safety plan. The trial allows you to try Site App Pro in your business. The trial version has all the software features apart from 'Reports'.‍
Online Demo‍
You can also request an online demo. Our online demos are done one on one using Zoom. When you request a 'demo' one of our friendly staff will be in touch and will set up a time of your choosing to have a 15 minute run through the software. This option is great if like many of us you are not a 'tech-geek'. It gives you a chance to get immediate answers to all your questions and see the software in action.‍
Next Steps‍
Once you are happy 'it does what it says on the box', it's time to choose a payment plan and enter your credit card details. Remember there are no set-up costs, contracts, or hidden costs.
You can pay monthly or annually. Our annual plan does commit you to a year as you are paying upfront, but you will get a substantial discount. Check out our pricing plans for details.
What if I need help?
We are extremely proud of our support team. They are responsive, friendly, and are a key part of our success. With a 100% approval rating, what else is there to say.
Support can be accessed in the following ways:
You can email support@siteapppro.com
You can visit our knowledge base at

https://support.siteapppro.com/. Our knowledge base contains a wealth of common questions and issues as well as videos and 'how-to' articles.
We also have a 'help bot' in the administration console. You will find it on the bottom right-hand side.